The many charms of Cyprus, including its location near some of the most important historical monuments in the world and its lively Mediterranean culture, make it a desirable travel destination. Here are ten reasons to put this tropical island on your bucket list of places to visit.
The cuisine is a fusion of Mediterranean styles.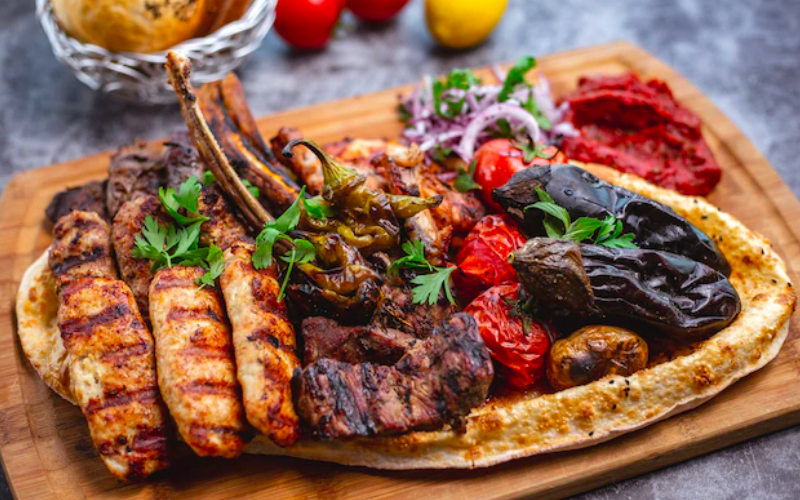 Cyprus's cuisine is a fusion and refinement of various Southern European, Middle Eastern, and Central Asian influences due to its geographic location at the intersection of three continents. The variety of available vegetable dishes reflects how much the locals enjoy vegetables, whether fried or eaten fresh, served cold with cream or yogurt, or dried and then cooked. You will find something you'll love eating when visiting Cyprus, a must try it's the delicious souvlakia (grilled meat kebabs).
If you enjoy sweets, Cyprus won't let you down.
Without Cyprus' distinctive sweets, a vacation would fall short. Greek Cypriots like producing desserts by dipping a string of walnuts or almonds into fruit juice, typically grape juice with honey, and then letting the nuts or almonds dry in the sun. These and other syrupy treats are simple to make and frequently served with coffee or tea. They are available in markets and on busy roads.
A journey down memory lane
After you've had your fill of food, it's time to learn about ancient history. Cyprus has one of the oldest histories, going back to 1100 BC. Cities such as Larnaca and Paphos have tons of beautiful historic places to visit.
The weather is pleasant all year, with clear skies.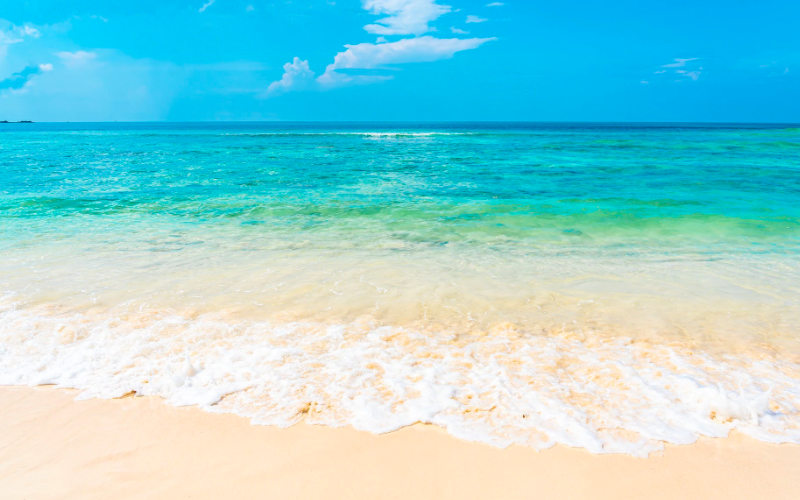 Cyprus has a short fall and spring seasons, long summers, and warm winters. Particularly for Europeans looking to escape the terrible weather in their home countries, this traditional Mediterranean environment is appealing. Even in the middle of winter, there are usually at least six hours of bright sunshine every day, giving tourists a delightful climate all year, specially when you enjoy it from your private villa in Cyprus.
There are numerous activities available along the water.
The European Environment Agency recognizes Cyprus' beaches as the cleanest in Europe. Cyprus is noted for its lovely sandy beaches and clear waters. The island has more than 40 approved blue-flag beaches for swimming and other water activities. Each city has views of the Mediterranean Sea, with Protaras, Larnaca, Famagusta, Aiya Napa, Limassol, and Paphos having the most extended coasts.
The world's most tranquil location is there.
Cyprus has imposing mountains and a lovely landscape, making it the most tranquil spot on earth. It also serves as a haven for Digital Nomads from all around the world. The villagers' politeness is admirable. Friends often exchange extended greetings and fond pecks; Cypriots are renowned for their amiable and relaxed demeanor.
As a result, there is always a reason to celebrate. Visitors are offered a great experience all year long.
The carefree way of life is something to be enjoyed.
Most of us need to take a moment to unwind and take in the beauty of life because the world is growing increasingly impatient, stressed out, and anxious. Cyprus offers once-in-a-lifetime relaxed and leisurely days for long beach walks or riding through the highlands or forests surrounded by flowers and vegetation.
Nature enthusiasts will enjoy themselves immensely.
In the center of Cyprus, you can take part in eco-friendly agrotourism vacations. Visitors can experience Cypriot culture and rural life through agrotourism vacation alternatives. You can choose from various activities, like baking bread, gathering olives, and milking sheep. You can even practice a skill or watch natives make artifacts from scratch if you choose.
Travel choices exist for those who enjoy luxury.
Visitors who want to experience a luxury life can choose from various accommodations in Cyprus, including family-run luxury hotels and five-star resorts, where they can experience both the charm of traditional Cypriot hospitality and the sophistication of modernity. For your enjoyment, Cyprus also has a variety of top-notch luxury villas in Protaras for you to enjoy year-round.
The entire island is easily navigable.
Cyprus is a relatively small island; most travel distances between cities can be accomplished by vehicle, allowing visitors to see the island quickly. How about starting your day relaxing in a beach hammock in Protaras while waiting for your fresh fish to bake while taking in the evening sea breeze? Everything is possible here.
In myth, Cyprus, commonly referred to as the gods' playground, is a prosperous country. Visitors are made to feel welcome by her kind folks. Nearly every day of the year is sunny, and the area is ideal for vacations because of its lovely sandy beaches and crystal-clear waters. Additionally, there are many exciting and healthful cuisines to choose from. What more could a person want?