10 Reasons to Spend Your Next Luxury Vacation in Cyprus
If you're looking for the perfect balance of luxury and affordability for your next holiday, look no further than the magical Mediterranean island of Cyprus. This fascinating island blends some of the most stunning beaches in the world with vibrant historical heritage and exciting local culture – but what are the top 10 reasons to plan your next luxury vacation in Cyprus?
Here's our guide to why a luxury holiday in Cyprus should top your list.
Beautiful Beaches
Cyprus has a stunning selection of beaches, from secluded bays and coves to stretches of golden sand that meet crystal blue waters. Whether you're looking for a family-friendly beach or a secluded spot for romantic escapes, Cyprus has it all. Plus, with hundreds of beachside bars and restaurants, you'll find everything you need to enjoy a relaxed day in the sunshine.
Spectacular Scenery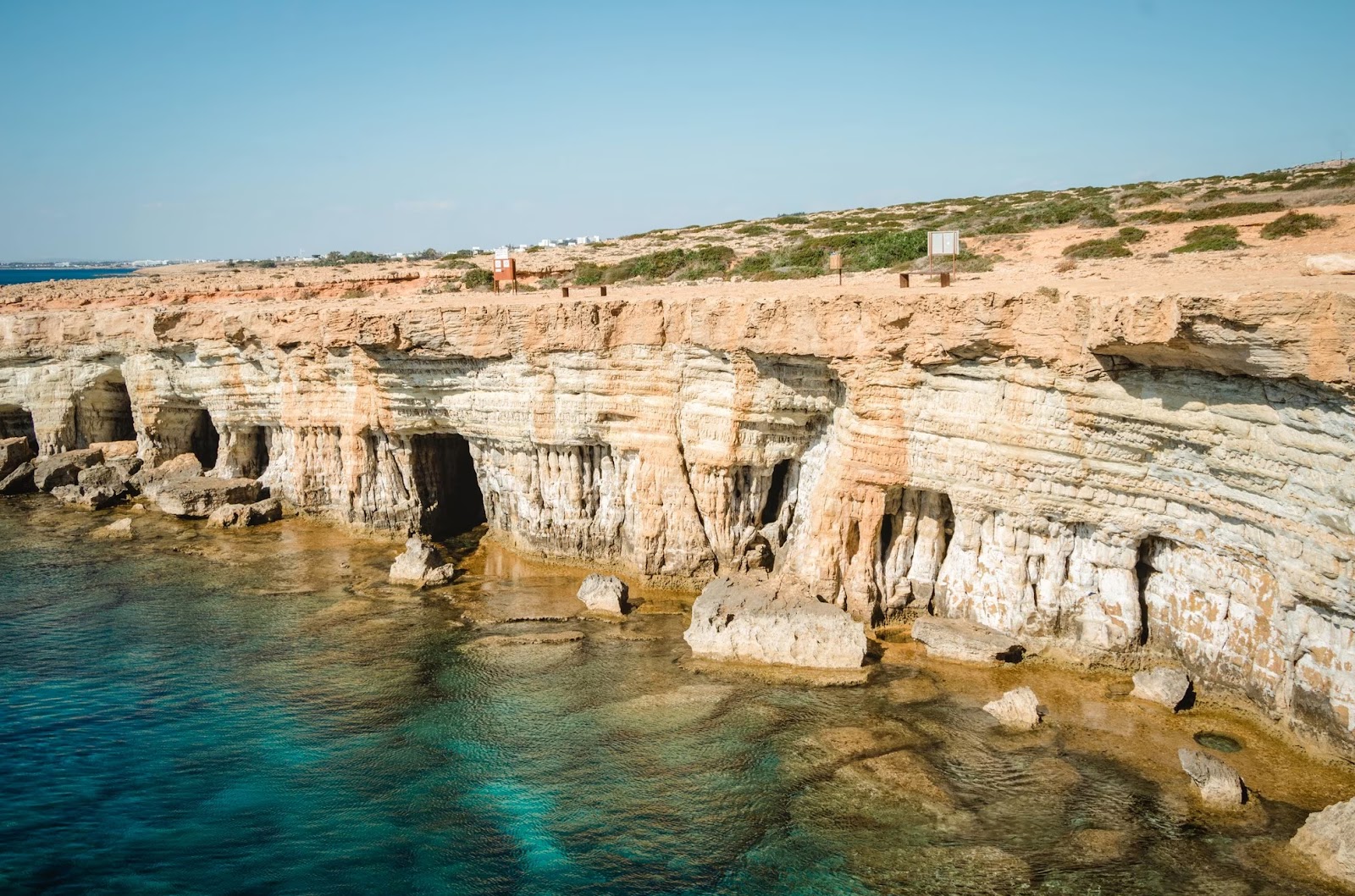 In addition to its stunning beaches, Cyprus offers some of the most spectacular Mediterranean scenery. From rolling green hills to incredible mountain ranges, ancient churches and monasteries, winding rivers, and lush forests, you'll be spoiled for choice when exploring the island. Whether you're an adrenaline junkie or in love with nature, Cyprus has something to offer.
Delicious Local Cuisine
If you love exploring local cuisines on your vacations, you'll always have options when visiting Cyprus. From delicious Meze-style dishes to mouth-watering lamb and Cypriot desserts, there's something new to try every day. And remember to try the unique Cypriot wine made from local vineyards across the island.
Luxurious Accommodation
When it comes to luxury accommodation, Cyprus has it all. Whether looking for a comfortable apartment near the beach or a luxurious villa rental in Protaras, you'll be spoilt for choice when finding a place to stay. With plenty of options available to suit all budgets, you can be sure to find the perfect place to lay your head after a day of exploring.
Stunning Historic Sites
If you're looking for a historical and cultural experience, then Cyprus won't disappoint. The island has many sites to explore, from ancient ruins and historical attractions to stunning churches and castles. Plus, you'll uncover plenty of stories and traditions along the way.
Lively Nightlife
For those who like to experience the local Nightlife, Cyprus has plenty of bars, clubs, and restaurants. From chilled-out bars and cafes to the vibrant nightclubs of Ayia Napa and traditional tavernas, you'll find something to suit every taste. Remember to try the local Cypriot beer, renowned for its quality.
Exciting Outdoor Activities
Regarding outdoor activities, Cyprus has plenty to keep you busy. From swimming, sailing, and water-based activities, to exploring the island on foot or by bike or even taking a trip on the cable car to the Troodos Mountains, there's something for everyone.
Incredible Events
Throughout the year, Cyprus plays host several exciting events, from traditional festivals to cultural events and concerts. Whether you want to experience the unique local culture, let your hair down, and join the celebrations, you will have options.
Luxury Shopping
If you're looking for retail therapy, look no further than Cyprus's luxury shopping malls and boutiques. From designer stores and international chains to local independent retailers and markets, you'll be able to find something to suit all tastes.
Unforgettable Experiences
The best reason to plan your next luxury vacation in Protaras Cyprus is to create unforgettable memories. With its stunning beaches, incredible scenery, vibrant culture, delicious local cuisine, and plenty of activities and events to enjoy, Cyprus is the perfect place to create extraordinary memories you'll treasure forever.
So if you're looking for the perfect balance of luxury and affordability for your next vacation, look no further than Cyprus – the ideal destination to create an unforgettable experience. From beautiful beaches and breathtaking scenery to vibrant culture and delicious cuisine, there's something for everyone on this charming Mediterranean island.