Protaras Airport Transfers
We offer airport transfer services to and from Paphos and Larnaca airports
Our shuttle and taxi services are available to book for individuals or groups of up to 100 people.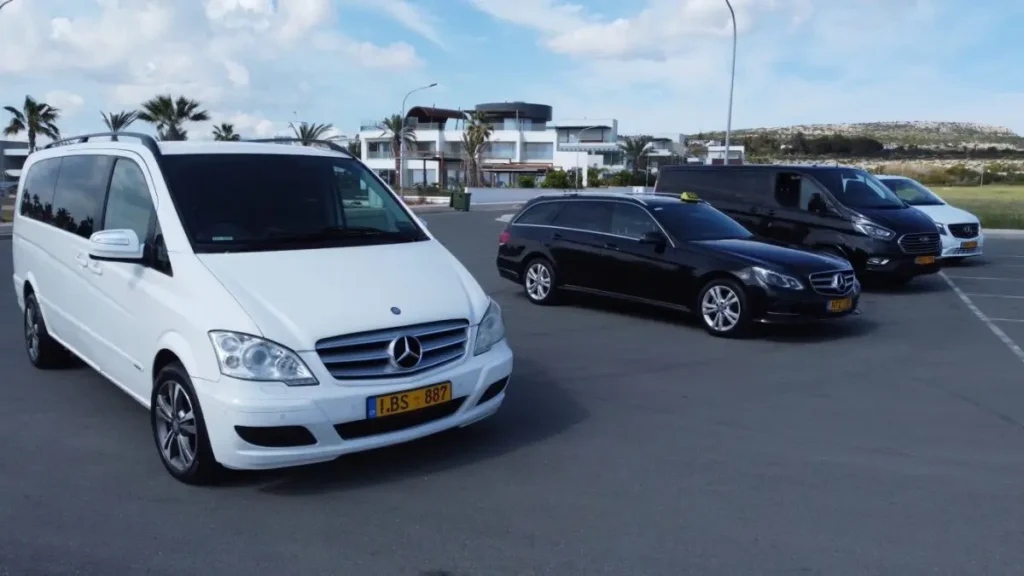 We offer a range of taxi services, including 4-seat, 6-seat, 7-11 seat
and even buses for larger groups.
We can cover all your transportation needs whether for business or leisure.
Our prices for transfers are very reasonable,
so you won't have to break the bank to get to where you need to go.
Check our prices for transfers to and from Paphos and Larnaca airports.
Simply fill out the form below to book your taxi and ensure a reliable and punctual airport transfer.
For a stress-free and enjoyable transportation experience in Cyprus.
Passengers
Price
Day
Night
1-4 pax
65 euro
75 euro
5-6 pax
75 euro
85 euro
7 pax
90 euro
90 euro
8-10 pax
115 euro
115 euro
11-13 pax
135 euro
135 euro
14-22 pax
165 euro
165 euro
Passengers
Price
Day
Night
1-4 pax
160 euro
170 euro
5-6 pax
200 euro
220 euro
7 pax
220 euro
230 euro
8-10 pax
230 euro
230 euro
11-13 pax
260 euro
260 euro
14-22 pax
310 euro
310 euro
Night fare from 20:30 to 06:00, all prices include VAT.
Babyseats and boosters for long trips are included in the price.
Book the transfer to the villa
Book transfer from villa to airport